Early baby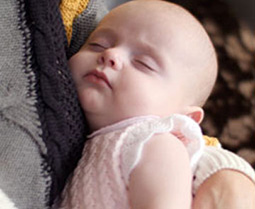 Introduction
In this video, we meet Louise and her baby Heidi, who was born six weeks prematurely.
Louise discusses some of the concerns she had about her baby coming early, and the care that baby and mother received in hospital. Louise also discusses her concerns at bringing Heidi home as she was six days old, weighing only 4lbs 6oz.
Key themes

This video includes important information on:

neonatal care for premature babies
bonding of the baby and mother, as well as father and siblings
healthy pregnancy progression
healthy life style choices (for example, food to avoid, alcohol intake, smoking in pregnancy, and safe pharmacy and prescription medication)
referrals to other agencies and health professionals
stress levels during pregnancy
antenatal classes
birthing plans
feeding options for new babies
baby boxes
Links to further information

Information on premature birth and babies

Pregnancy and new born babies

These links are not exhaustive and there are other valuable learning resources available.
If you have a resource which would be valuable to other learners, please contact us with further information or add to the Childcare Ushare web page.